Community Information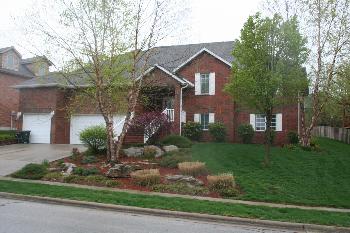 A livable city with an affordable cost of living, Springfield offers one of Missouri's top real estate opportunities. The city, known as the Queen City of the Ozarks, boasts a diverse and dynamic economy, distinguished schools courtesy of the Springfield Public School District, a wealth of parks and cultural institutions and easy access to nearby highways, Springfield-Branson National Airport and Downtown Airport. The city also offers close proximity to the pristine Ozarks and their bevy of activities and things to do year round. When it comes to livability and quality homes, Springfield is hard top beat.
Springfield real estate enjoys solid value and close proximity to a number of nearby parks, museums, historic sites and other various attractions and amenities. Springfield homes include both modern and historic options, coming in great choices like single-family homes in quiet neighborhoods, starter homes and charming townhouses. Springfield MO homes and other Springfield MO real estate options offer prices well below the national average, not to mention historically-low interest rates as well. Springfield homes for sale and other Springfield properties are perfect for those who work downtown, families, young professionals and just about everyone else in between.
History
Founded in 1838, the city grew steadily as a railroad hub and center for trade and agriculture. Despite seeing tensions in the Civil War, it grew and prospered throughout the 19th and early 20th centuries and today is known for its mix of historic charm, affordable home prices and excellent livability.
Parks and Recreation
Local parks (http://parkboard.org/parks/index.html) in the city offer abundant open space and great opportunities for cycling, jogging, taking a leisurely stroll or having a delightful afternoon picnic. In fact, the city boasts 92 parks and public spaces to enjoy, including Nathaniel Greene/Close Memorial Park as well as the nearby Ozarks, a great spot for fishing, hiking, camping and other outdoor activities.
Attractions and Activities
Springfield offers a robust collection of attractions that appeal to just about everyone. Some of these include its many parks and gardens, Wilson's Creek National Battlefield, the Dickeron Park Zoo, the Springfield Art Museum and the Air and Military Museum of the Ozarks. It also offers convenient access to Branson's wealth of theaters and entertainment venues and the scenic hills of the Ozarks.
Events
Local events and activities in Springfield (http://www.springfieldmo.org/events) include Summer Movie Express, the C-Street Market, 4th of July celebrations, the First Friday Art Walk events and much more.
Springfield: A Friendly and Affordable Place to Live
Springfield's blend of family-friendly appeal and competitive real estate prices make it one of the best places to live in Missouri. Anyone interested in becoming a Springfield home buyer should contact a local realtor as soon as possible. Homes for sale in Springfield and other real estate in Springfield offer some of the best quality, value and prices in the region.